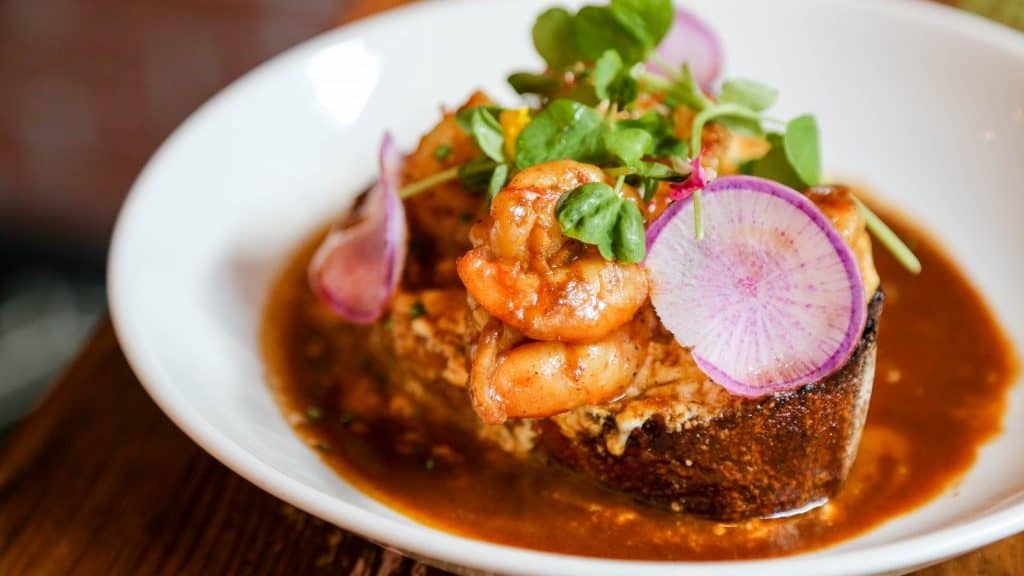 Enjoy a Fancy Meal in New Orleans
Enjoy a Fancy Meal in New Orleans
Friends traveling to NOLA often ask me for recommendations for fancy, fine-dining meals. There's so many great restaurants that's it's hard to make a short list. But, I'm doing it anyway…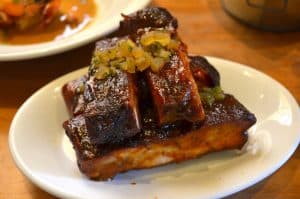 Cochon – the review of Cochon in the New York Times describe it as "a Cajun tradition of whole-pig boucherie, producing cured, smoked, pressed and shredded delicacies". Every meal I've had at Cochon has been delicious and filling, although it probably isn't the ideal destination for vegans.
Pêche – A James Beard award-winning restaurant focused on working with local fishermen and farmers who harvest sustainably, Pêche serves simply prepared contemporary dishes, rustic creations cooked on an open hearth, as well as fresh oysters and Gulf fish. If you like seafood, you will love Pêche.
Herbsaint – A lovely restaurant offering contemporary, seasonal French-Southern cuisine with elements of rustic Italian cooking. The food features local, seasonal produce and sustainably sourced seafood and meats. Oh, and of course, this is another James Beard award-winning restaurant.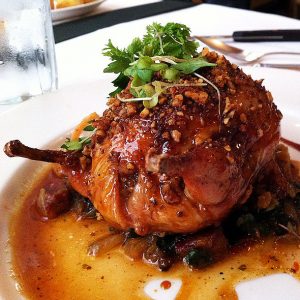 Commander's Palace – another winner of six! James Beard awards, Commander's Palace pretty much defines the "fancy restaurant" for NOLA. The menu is inspired by Creole and Louisiana cuisine, and the Jazz Brunch is famous. On a side note, jackets are "preferred" for men… if you're visiting in the summer, I suggest you look at linen options.
Doris Metropolitan – the menu reflects a Middle Eastern heritage, shining a spotlight on dry aged beef and the highest quality meats, that is described as "Unbelievable dry-aged meats" and "breathtakingly flavorful appetizers" in the Zagat review.
La Petite Grocery – another James Beard award-winning restaurant, a great place to experience the out-of-the-barnyard selection of turtle, rabbit, and duck. Delicious food cooked with a Southern flair.
Cane and Table – this is our most recent find, not really fancy, but Stephanie described as one of the best meals of her life. Based on my experience, the specialty is drinks, and food is good but not exceptional. They make amazing cocktails, crafted with a mastery that would make Trader Vic applaud. They bill themselves as, "Rustic Colonial Cuisine", but it's hard to imagine the colonists were enjoying Creekstone Brisket Ropa Vieja with Tostones.
August – offering a contemporary take on Creole classics, August serves French cuisine with a NOLA twist.  The Zagat review highlights the "beautiful, Gone With the Wind style interior."
Café Amelie – while not super fancy, lunch at Café Amelie is delicious and delightful, serving Louisiana fare using local ingredients, and on nice days you can enjoy the courtyard.
Paladar 511 – nice but not fancy, Paladar 511 is located walking distance from House of Toxins, featuring house-made pastas, pizza, gulf seafood and seasonal local produce. The restaurant can be noisy, but the food is tasty. Last time I ate there, NOLA local Harry Shearer was at the table next to me. I'm sure he's still talking about it.
If you're just trying to show off by getting an expensive meal, make sure you check out Arnaud's, where they apparently offer a $3.95 million Strawberries Arnaud. And for more great suggestions, check out The 14 Best Fine Dining Spots in New Orleans.
Did you have an amazing fancy meal in NOLA somewhere that I missed? Do you disagree with any of my recommendations? Be sure to leave a comment below and I'll include your feedback!