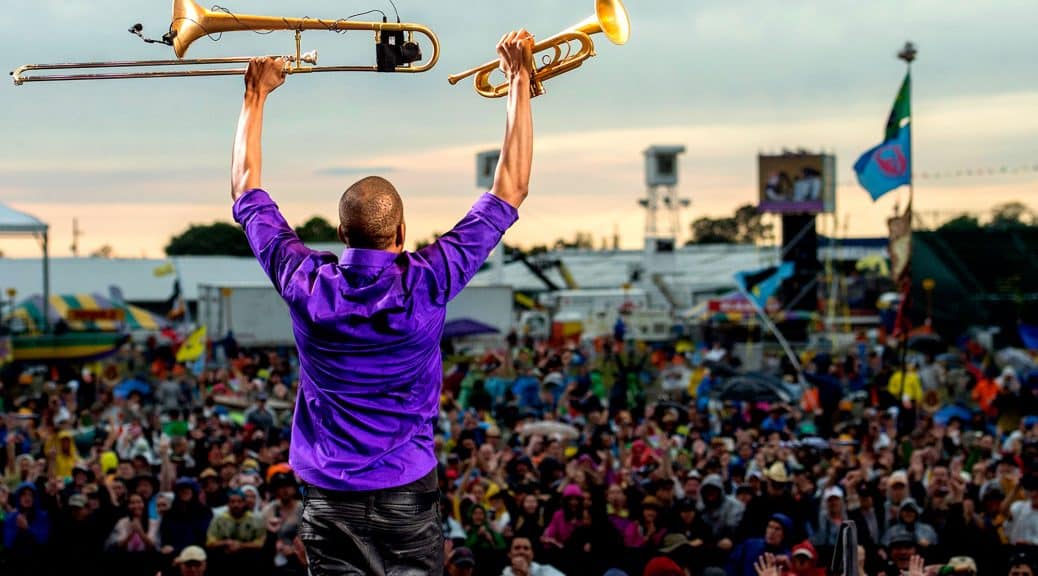 Every Month Offers a Reason to Visit New Orleans
Every Month Offers a Reason to Visit New Orleans
I get asked a lot, "when is the best time to visit New Orleans?" After experiencing New Orleans year round, I can only respond that any time of the year can be great, you just need to optimize for your preferences in terms of weather, crowds, and craziness.
The first part of each year is festival season, with temperatures averaging 55 degrees in January and reaching 75 degrees in May. The city fills with tourists, parades, and parties… all great fun, and it can be overwhelming if crowds are not your thing. June through September it's hot… temperatures averaging in the low 80's but feeling like the high 90's with the humidity… less tourists provide the opportunity to experience the city more like the locals. From October to December, the weather cools down, events pick up, and it is a unique opportunity to experience the winter holidays in New Orleans.
Looking for specific events to justify your visit to NOLA? There are a ton of things happening every month, and this is just a few…
September, 2017
New Orleans Burlesque Festival, September 14-17. An international burlesque festival, known for crowning the top classic striptease dancer as the "Queen of Burlesque."
NOLA on Tap, September 23. Beer lovers kick-off Oktoberfest in New Orleans with live music, and over 400 local, national & homebrewed beers.
October, 2017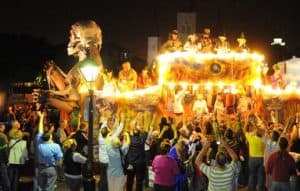 Octoberfest NOLA, October 6-7, 13-14, 20-21. Food, dance, a 5K run, oh, hey… beer!
New Orleans Film Festival, October 11-19. One of the largest film festivals in the South, NOFF has built its reputation around Discovery, Hospitality, Community, and Connection.
Krewe of Boo Halloween Parade, October 21. This spooktacular Halloween event is unlike any other parade in the world and parades through the "BOO CARRÉ".
November, 2017
Tremé Creole Gumbo Festival, November 18-19. If you love brass bands and gumbo – or, better yet, enjoying some delicious gumbo while listening to brass bands playing live in a beautiful New Orleans park – then this is the event for you.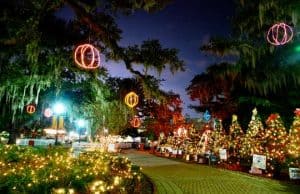 Celebration in the Oaks, November 24-January 1. One of the most spectacular holiday lights festivals in the country. City Park's famous oaks are swathed in hundreds of thousands of twinkling lights and breathtaking light displays are scattered throughout 25 acres of the Park, including the Botanical Garden, Storyland, and Carousel Gardens.
December, 2017
Mardi Gras Parades, December 22-23. The first Mardi Gras parades kick-off in December!
January, 2018
Mardi Gras Parades, January 27-28. If you like parades, these are the parades to top all other parades. If you don't like parades, these will make you love parades.
February, 2018
Mardi Gras Parades, February 2-4 and February 7-13.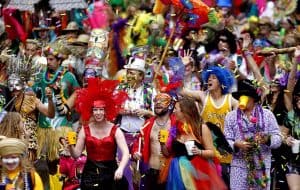 Mardi Gras, February 13. Needs no explanation, just don't forget Tips for Surviving.
March, 2018
Tennessee Williams Literary Festival, March 21-25. The festival assembles some of the top playwrights, authors, actors, and speakers to sit on literary panels and provide master classes with other published authors and theatrical performances of original works submitted to the festival.
Saints and Sinners Literary Festival, March 23-25. A who's who of LGBT publishers, writers and readers from throughout the United States and beyond, featuring panel discussions and master classes around literary topics that provide a forum for authors, editors and publishers to talk about their work for the benefit of emerging writers and the enjoyment of fans of LGBT literature.
April, 2018
French Quarter Festival, April 12-15. A uniquely New Orleans event featuring the city's finest food and music, celebrate life in the French Quarter. More than a dozen stages feature contemporary jazz, Latin, rhythm and blues, Cajun and zydeco, New Orleans funk, classical, swing, rock, and international.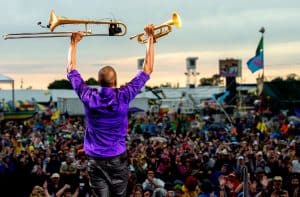 New Orleans Jazz and Heritage Festival (Jazz Fest), April 27-29. Even more great food and music! The fair grounds provide a massive venue for what the Wall Street Journal says "showcases a wider, deeper lineup of essential American musical styles than any festival in the nation…" and Life magazine has called Jazz Fest "the country's very best music festival."
May, 2018
New Orleans Jazz and Heritage Festival (Jazz Fest), May 3-6
June, 2018
New Orleans Pride, June TBD. The Pride Festival features a weekend kick-off party, a family-friendly day in the park (with entertainment, food & vendor booths, and children's activities), the New Orleans Pride Parade, an after party and a New Orleans style brunch.
July, 2018
Independence Day Fireworks, July 4. Watch from the French Quarter as fireworks explode over the Mississippi River. Steamboats also offer "fireworks cruises" for the evening if you want to get even closer.
Tales of the Cocktail, July TBD. If bartending is your future, the world's premier cocktail festival welcoming the international spirits industry to New Orleans for a week of seminars, tastings, networking events and much more. With 200+ annual events developed specifically for bartenders, distillers and other spirits professionals.
August 2018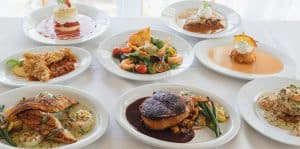 COOLinary New Orleans, August 1-31. Experience cuisine that delights your palate and is an integral part of the history and culture of New Orleans. This annual culinary tradition features specially priced prix-fixe lunch and dinner menus.
Satchmo Summer Fest, August 3-8. A mini-Jazz Fest with three days of outdoor concerts, music history seminars, jazz exhibits, a jazz mass, a second-line parade and plenty of local food delicacies and drinks.
And… MORE
But wait, there's more! If you want a comprehensive list of events, be sure to check out this detailed event calendar for New Orleans.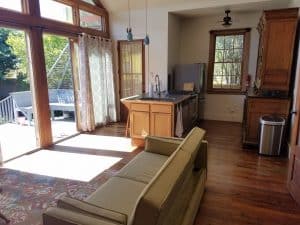 And, if you're looking for a clean, quiet, comfortable place to stay that is great for a family, please check out House of Toxins, NOLA – we'd love to have you as our guest!