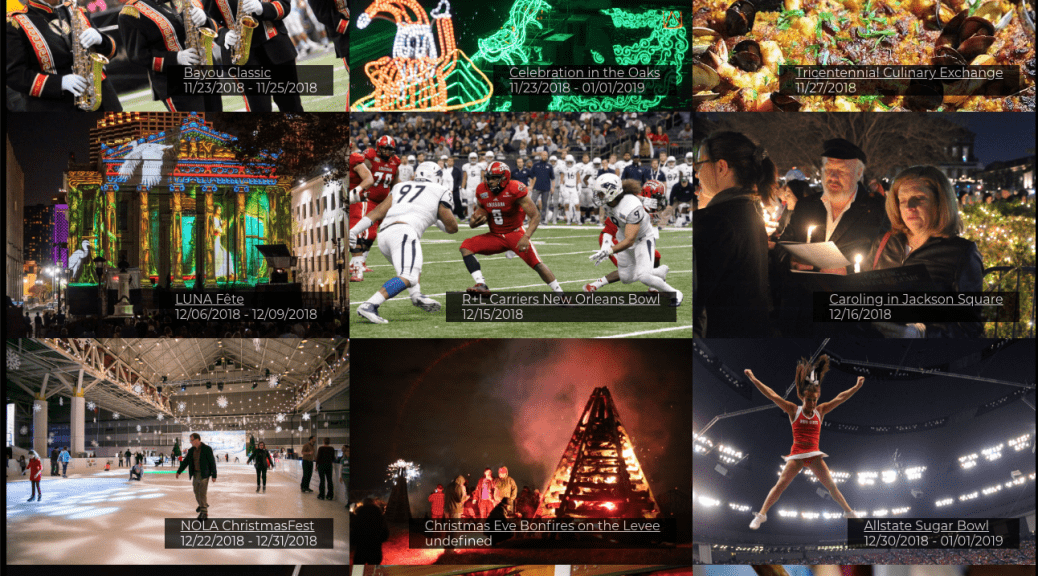 New Orleans Upcoming Events in Pictures
New Orleans Upcoming Events in Pictures
New Orleans can be visually stunning, and I wanted to help people find things to do in NOLA. So I am happy to announce New Orleans Upcoming Events in Pictures, a quick way to see upcoming events in New Orleans. If you see something that looks exciting, just click on the event name to go to a webpage with all of the details.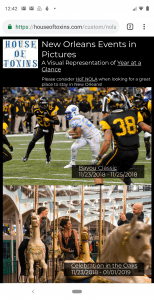 This site should work on everything from a giant monitor to your phone. If you have any problems, or if you want a feature added, please leave a comment!
And, very special thanks to the city of New Orleans and their Year-At-A-Glance Events page!