Announcing House of Toxins NOLA
Announcing House of Toxins NOLA
"America has only three cities: New York, San Francisco, and New Orleans.  Everywhere else is Cleveland."
― Tennessee Williams
Laissez les bons temps rouler!
It is with great excitement we announce House of Toxins has expanded to include a New Orleans location!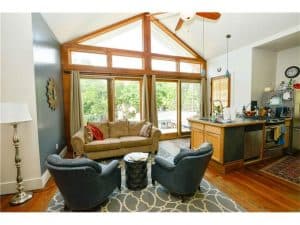 House of Toxins NOLA is located in the Marigny, just 4 blocks from the amazing music venues at Frenchman Street, a short 9 block stumble from the French Quarter, and a mile away from the famous beignets of Cafe Du Monde.  Even closer is Cake Cafe, just 4 blocks away, and the drinks and tapas of Mimi's in the Marigny, only 3 blocks away.  If you've enjoyed NOLA a little too much and all of that sounds like too far to walk, St. Roch Market is a shorter trip, 30 seconds walking, and providing everything from fresh coffee to bahn mi, fresh oysters and cocktails.
The New Orleans Healing Center is across the street, housing the New Orleans Food Co-op, a grocery store providing healthy food options for preparing meals.  Next to the healing center is Cafe Istanbul, a funky venue offering theater, live music & other eclectic New Orleans performing arts.  And, on October 2 the North Rampart Streetcar started running, so public transportation is just 3 blocks away, making it easier than ever to get to New Orleans Jazz Fest!
The backyard features a sunny deck, a lovely garden and a large area shaded by what we think is an orange tree – its a great space for enjoying a BBQ with friends or sipping on drinks while listening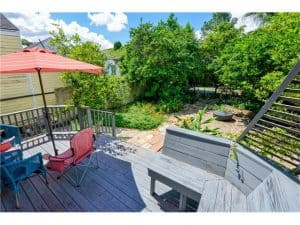 to the chorus of frogs on a warm NOLA evening.
If you're headed to NOLA, let us know… it's quite likely we have some extra space.
Heading to NOLA and need a great, family-friendly house?  Please check out House of Toxins NOLA on Airbnb!
Map of House of Toxins NOLA